Posts contain affiliate links so readers can locate resources mentioned in recipes & articles. Merci.
Martha Stewart Meal Delivery – Long before I started this home-style cooking blog, I collected Martha's recipes.  Every cook in this family has long standing Martha Stewart "favorite" recipes as part of their cooking repertoire.
Yes,  I've even tweaked Martha's scrumptious recipes.  But… her ingredients and cooking methods are oh so very close to the flavors and home cooking recipes preferred by all members of the family that we never hesitate to prepare her recipes as written.  Nor did I hesitate to order her meal kits!
In a hurry? Cook Martha Stewart's Best Recipes!
Mouthwatering Martha Stewart Meal Delivery Selections: Fresh & Tasty Kits
Imagine my surprise when I found meal kits bearing the Martha Stewart signature. Even more enticing to me is the fact that many of the kits have the gluten free, dairy free label that allows me to prepare them for Mom's strict diet without a second thought.
Mom loves Chinese food (years ago, her neighbors ran a top notch Chinese restaurant which we frequented on a regular basis before they retired). It was only natural that I would select the Mushroom Fried Rice meal kit and make Mom's other favorite menu item – crispy chicken wings.  Perfect pairing.
Need dessert? Martha delivers cookies too!
Big bright photos illustrate each of weekly menu's ten different meal selections.  Deciding what to pick was difficult to say the least – seared steak with garlic butter or pork medaillons?
Just imagine – every week brings an equally tempting selection of meals.  I can't wait to try the White Bean and Swiss Chard soup with Parmesan garlic bread.  I think they have my number but they definitely know what the magic word is – garlic.  
I already have several takers for the braised black bean stew!  This menu selection is a customer favorite.


Take Advantage of Marley Spoon™ Discounts!
Check out how it works and give Martha's meal a try!  The $30.00 off Marley Spoon™ discount makes it super easy for you to try the traditional favorites or exotic dishes from their varied menu. There are meal options for a variety of diets from gluten-free to vegetarian.
Be sure to automatically claim the $10 discount on your first order then receive a voucher code for your next 2 orders. 
Use The Martha & Marley Spoon™ Coupon:
Receive a total discount of $30 for first 3 orders!
Cooked A Meal Kit & The Verdict Is In!
The Mushroom Fried Rice meal kit arrived right on schedule in a sturdy box.   
I was impressed with how well packaged the fresh ingredients were – not only individually packaged in zip lock plastic bags, cell boxes and mini bottles but the entire contents were separated from bottom of the box (and the ice pack) by an eco-friendly, recyclable thermal foam liner.
I even found an entire head of fresh garlic – in case In needed more garlic 😉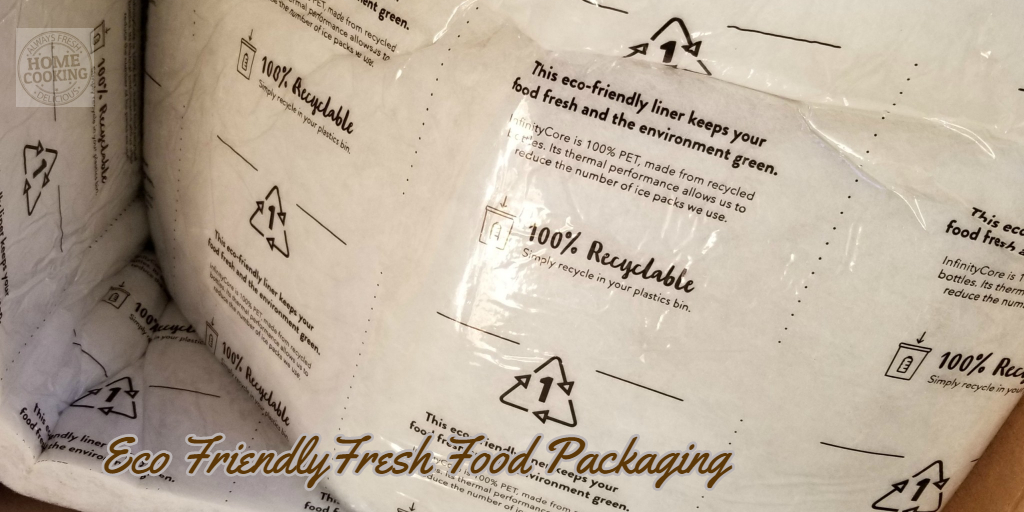 Beneath the cardboard shell was a large re-usable freezer gel pack that fit the bottom of the box.  I say re-usable because I plan to use it when I carry perishable food back and forth to Mom's.  
Loved the fact that there was no waste!  With the exception of the tough ends of the mushroom stems and broccoli stalks, everything bit of the fresh produce was used in the dish.  
The kit comes with all the ingredients required to prepare the meal.  For this recipe, the only extra ingredient required was the egg – which we all have on hand in the fridge.  No need to buy an entire bottle of rice wine when you only need a couple tablespoons.
Preparing the meal did not require any unusual tools.  We all have a sieve maybe even a rice washer, a saucepan, a skillet and a baking sheet.
Each step of the cooking instructions is illustrated and described in easy to follow directions.  Main steps and ingredients are bolded for quick reference.  The Mushroom Fried Rice recipe had six steps from cooking the rice to finishing the dish and serving.
Preparing the meal was fun and I can totally see my grandsons participating in the preparation of this or any other meal kit – the Chicken Parmesan for example.
Full disclosure! I added the Teriyaki chicken wings as part of the meal to satisfy the carnivore in the family.
What's Inside The Mushroom Fried Rice Meal Kit
Fresh ginger
Jasmine rice
Cremini mushrooms
Chinese broccoli
Scallions
Packs of chili garlic sauce
Rice vinegar
Soy sauce (tamari Lima Tamari Strong Soy Sauce Vegan Organic 16.9oz

New Price: $24.17

Old Price: $24.17

(as of 02/26/2018 03:46 UTC)

)
---
Print
Mushroom Fried Rice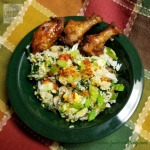 Mushroom Fried Rice is a gluten free meal from the weekly menu selections at Martha & Marley Spoon™.  If you have ever been tempted to try meal kits, don't hesitate to try this service.  When the DH eats as if there were no tomorrow – in silence – without any immediate comments, I am assured that the meal hit all the right buttons – protein, veggies and a spicy vinaigrette sauce.  In other words, it was really good!
Author:
Prep Time:

30 minutes

Cook Time:

15 minutes

Total Time:

45 minutes

Yield:

2 servings

Category:

Main Dish
Ingredients
Prep Ingredients: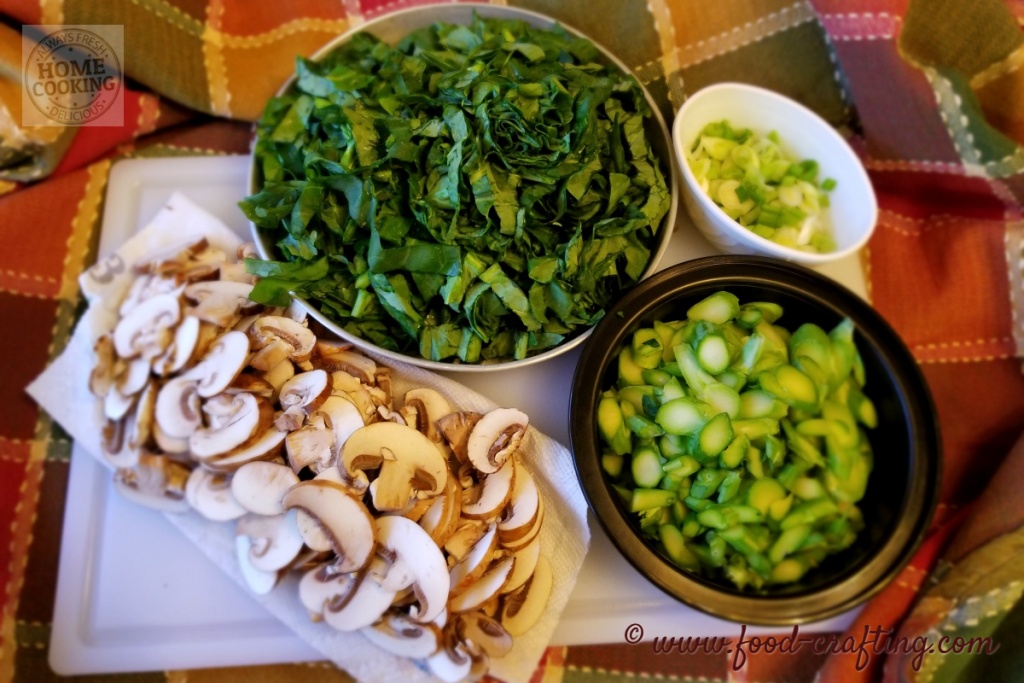 Spicy Chili Garlic Vinaigrette: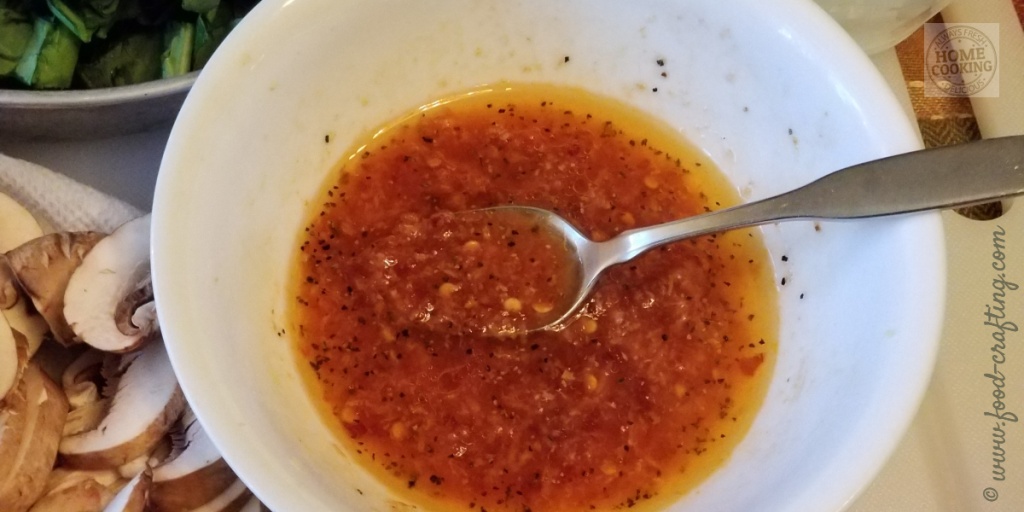 Cooking The Vegetables:
Adding The Rice: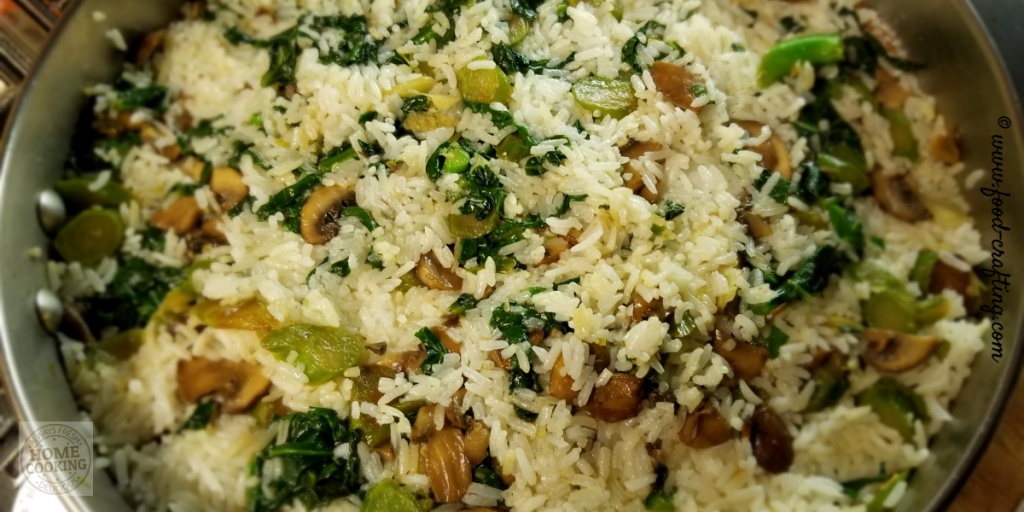 Oriental Chicken Wings For Added Protein 🙂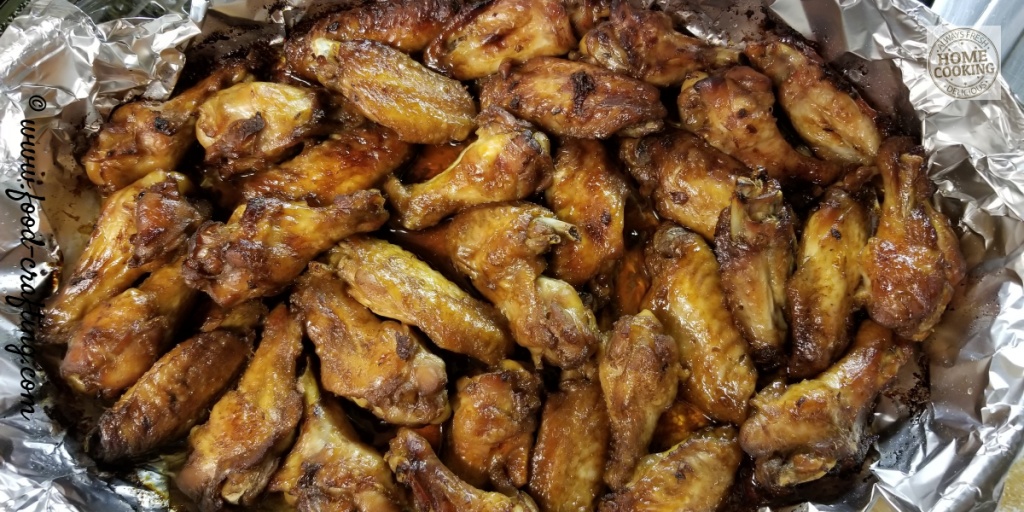 Instructions
Follow the easy direction included on the card!  
Notes
Only thing left to do is set the table and enjoy a Martha & Marley Spoon© Meal kit.
Martha Stewart Meal Delivery did not disappoint. The vegetables were fresh and crisp and the kit included every single ingredient needed to make the meal.
Detailed step by step cooking directions make this meal kit amazing from start to finish. 
The delicious Mushroom Fried Rice was made extra delicious and spicy with the addition of a tangy chili vinaigrette.  Bravo Martha & Marley Spoon™!
Nutrition
Serving Size:

2

Calories:

555

Fat:

17.4

Carbohydrates:

84.7

Protein:

14.4
---
Martha & Marley Spoon™ Equals Tasty Recipes, Easy Convenience & Savings
Browsing through the weekly menus for the Martha & Marley Spoon™ meal delivery service reminded me of leafing through Martha's food magazines.
Martha's Beef Stroganoff recipe found in the October 2003 issue of the magazine is a tasty and easy "one pot" alternative to my version.
Remember the Everyday Food© mini magazines we could purchase in the supermarket checkout lines?
Yes, those. I still have a nice collection of the small format food magazines. There were so many good recipes packed into each monthly issue that it was difficult to toss them or even select just a few recipes to keep. So, I kept the whole magazine! All the magazines – some dating back to 2003.
It is just as difficult to pick from the varied weekly menus!
Bottom line?  I will definitely buy more meal kits.  Each dish and customer favorite selection is so appetizing.  If each recipe is as tasty as the Mushroom Fried Rice then picking menu items will become an easy task.  Pick any one of them.
As a grocery store regular, I don't even have to go shopping to know that I would have paid much more to buy the ingredients in the supermarket.  Money saved and great tasting meal?  We all like to save money and eat gourmet food, right?
I'm more than ready to prepare other Martha Stewart meal delivery kits from Marley Spoon™.
Check out more of my recipe testing!
(Visited 89 times, 90 visits today)