Posts contain affiliate links so readers can locate resources mentioned in recipes & articles. Merci.
Pigs Feet Crock Pot Recipe – Due to recent technical issues, we had to re-write our original post titled Pigs Feet In White Wine.  Only the recipe formatting has changed.  This hiccup also made us aware that none of the recipes could be printed!  Now you can jump to the recipe and print it!
In the process of preparing the recipe and taking new photos, we realized that we never mentioned the carrots!  Quel désastre!  The ingredients are the same as the original recipe but this time we made sure to add the carrots – a minor faux pas that does not make a bit of difference whether you prepare it in a crock pot or a stove top Dutch oven.  
Pig's Feet In The Crock Pot? Mais Oui!
My Grandmère did not have a mijoteuse (aka crock pot or slow cooker) when she prepared pig's feet for dinner.  All she had was a well worn heavy duty cast iron Fait Tout (this one looks like an incredible piece of cookware to add to any kitchen).  Leave that pan on the old wood stove long enough and it becomes the ultimate slow cooker. 
Now I fully realize that pig's feet prepared in any recipe – crock pot or Dutch oven – might not be everyone's idea of a favorite dish.
However, this part of the pig is not exactly a strange ingredient in a variety of recipes
in nearly all cuisines – from Southern, Cajun
or Chinese style, to pickled
and stewed.
I've seen pig's feet in supermarkets as a snack food and if a recipe for pig's feet can even grace the cooking pages of the New York Times, then they can't be all that bad – right? In any case, these 2 pounds of pigs' feet spent several hours slow cooking in a court bouillon Court-bouillon
New Price: $1.29 Old Price: $1.29 (as of 02/26/2018 03:51 UTC)
.
Did you know that you can order pig's feet delivered to your door? I wonder what the mailman would ask for carry-out delivery once cooked?
The bouillon is flavored with lots of fresh thyme and bay leaves, along with onions, nearly a full head of fresh garlic, organic carrots, fresh curly parsley and a healthy amount of white wine. Because we're French 🙂
Try Our Jellied Pig's Feet Recipe!
Does It Taste Authentic?
She could not resist reaching for one in the pan to "taste" …just in case this country girl from the very same corner of France did not know how to prepare an authentic version.  Really? Maman!


It is one of the simplest recipes to prepare.  Once cooked to such an extent that the meat is fall-off-the-bone tender, the de-boned pig's feet can be served cold in their wine and herb flavored gelatin.
What is Maman's preferred variation on the basic recipe? Pieds de porc à la Sainte-Menehould.
She removes the large bones and seasons the pig's feet with a coating of Dijon mustard and seasoned bread crumbs. Then she tops them off with a pat of butter and broils or pan fries them until crisp and golden.
Regardless of the method she eventually chooses, I'm sure she will enjoy each variation of the recipe.
Bonne Fête Des Mères!

Pigs Feet Crock Pot Recipe: French Country Comfort Food
Pigs feet in white wine were a surprise treat for my Maman.  In France, Mother's Day Mother's Day
New Price: $12.99 Old Price: $12.99 (as of 02/26/2018 03:51 UTC)
is celebrated on May 31rst.
Pig's feet simmered in a rich broth for hours on end are not exactly the type of recipe one would prepare during the merry month of May
or even someone's idea of the perfect Mother's Day gift.   In this case, it was enough to make a Momma cry.


Comfort foods and Dutch ovens are more suited for Fall and Winter.  But… a Dutch oven full of her favorite dish from childhood days was just what this doctor ordered
as a special treat.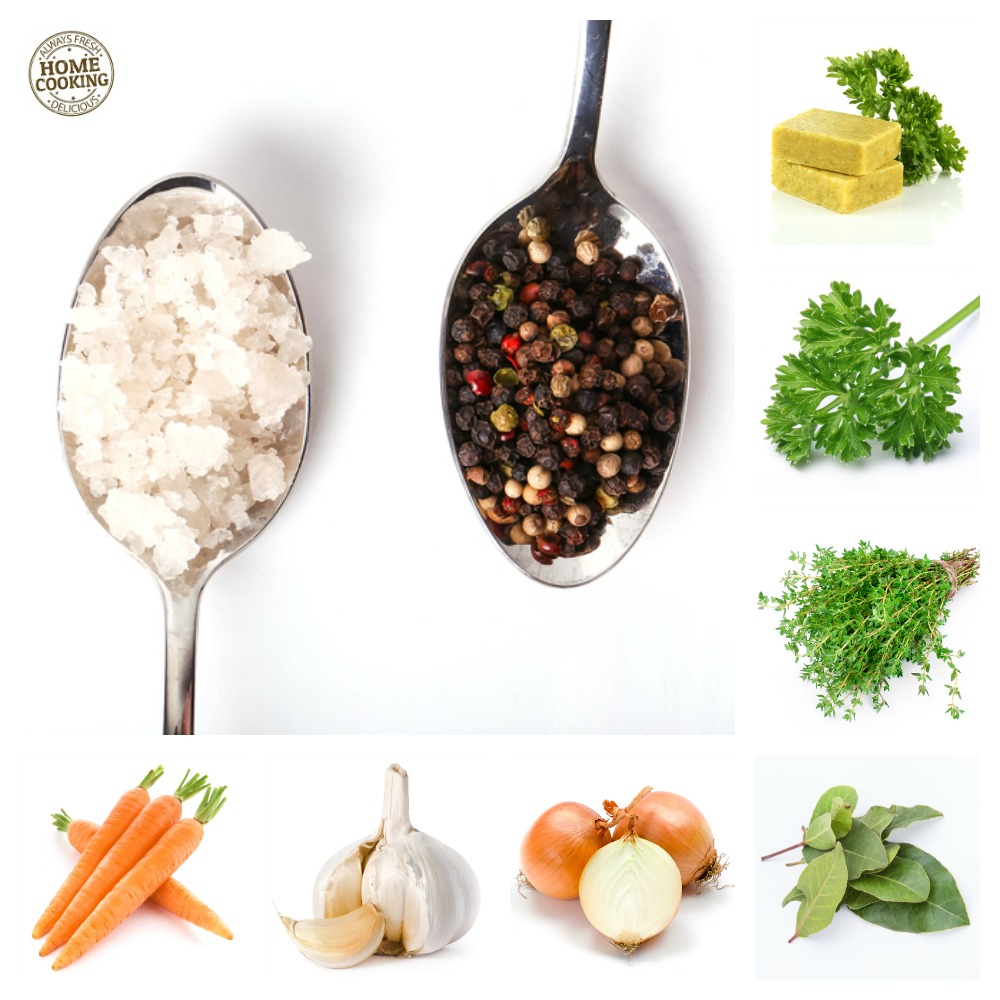 Print
Pig's Feet In White Wine
While this recipe is more of a winter dish, in France Mother's Day is celebrated on May 31rst.  So, as a surprise and special treat for my Maman, I prepared a Dutch Oven full of her favorite dish – pig's feet in white wine.
Ingredients
8 Smithfield® split fresh pig's feet (already cut in half)
1 large yellow onion, rough chop
2 large carrots, peeled and cut into large pieces
6 to 8 whole cloves of fresh garlic, peeled 
2 stalks of fresh parsley
2 to 3 new bay leaves 
3 sprigs of fresh thyme
Sea salt (coarse or flakes), to taste
1 tablespoon of multi color peppercorns or freshly cracked pepper to taste
12 oz. of water or 2 crumbled pork bouillon cubes
12 oz. of dry white wine 
Instructions
Wash the pig's feet in cold running water.  Layer them evenly across the bottom of the slow cooker.
Add a layer of rough chopped onion and half the garlic cloves.
Repeat with a second layer if necessary.
Add salt and pepper to taste.  Add parsley, bay leaves and thyme.  Add chopped carrots.
Sprinkle crumbled bouillon cubes over everything and add both water and white wine.
Set the slow cooker to LOW for 6 hours.  If the pork is not falling apart, allow to cook for another hour or simply let the slow cooker complete the "stay warm" cycle.
Remove the pig's feet from the broth using a skimmer.  Transfer to a large platter and allow to cool.
Notes
Refrigerate until ready to proceed with a recipe of your choice. 
Our favorite method is to coat the cooked pig's feet in Dijon mustard then roll them in seasoned bread crumbs. 
You can pan fry then until golden brown but the best method is to grill the breaded pieces (at 425F. to 475F. or #7 to #9 on a gas range) in a very hot oven until bubbly, crisp and browned.
Instead of the mustard coating, you can also dip the pig's feet in a couple of beaten eggs, then roll them in bread crumbs before browning them. 
Serve with more Dijon mustard and a simple green salad.
How To Cook Pig's Feet In A Crock Pot
Slow cooker or crock pot? I never hesitate to prepare regular stove top Dutch oven recipes in a slow cooker.  All it takes are some minor adjustments to the total cooking time.   Rarely, if ever, do I turn on the slow cooker and walk away for the rest of the day.   It's very easy to burn country style ribs using that walk-away method 
My slow cooker is more of a convenience appliance used when I have to multi-task at home.  That said, a slow cooker or crock pot is the easiest way to set a pot to "simmer" with the full knowledge that it will in fact simmer for a specific amount of time.  
I probably spend much more time prepping a recipe for the slow cooker than I need to but I do it for several reasons:
The resulting flavor is identical to the stove top version ( I've never been asked "Did you cook that in the crock pot?)
A steady temperature – the LOW setting is equivalent to barely simmering on the stove top.  
It takes a minimum of supervision (as in check in on it every couple hours – perfect for power gardening time or laundry day)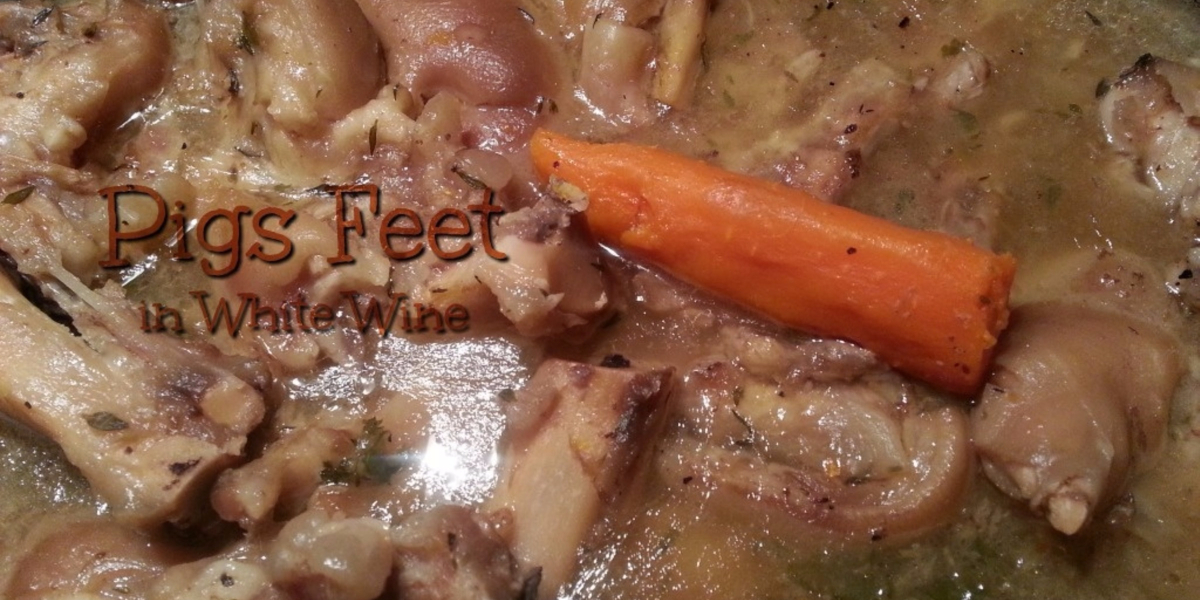 Still Prefer A Stove Top Dutch Oven?
 VonShef 9″ Stainless Steel Induction and Gas Hob Heat Diffuser Ring Plate, Available in 7.5 or 9 inch Sizes
Get a heat diffuser plate!
Have you ever walked away from a simmering pot on the stove only to hear the lid jump up and down?
Although the stove is set to the lowest possible setting on the dial, it was still too hot to achieve that "barely simmer" temperature. 
That kind of simmering will only last so long before your dinner is scorched and dried up.
If you want to use a stove top cast iron Dutch oven, use this heat diffuser ring plate to prevent these hot spots and bubbling up.
Heat is evenly distributed across the bottom of the pan and diffused as well for a more even heat.
A great feature about this stainless steel heat diffuser is that it comes in two sizes – one to fit small burners and one to fit larger burners and larger pans.
This sturdy ring plate has yet another fabulous feature! 
I recently bought an induction burner
and the VonShef heat diffuser converts any regular cookware into an induction ready pan.  Imagine the savings
Wild about swine? ===> Explore The Craft of Charcuterie Cooking
RELATED: More French Country Cuisine Recipes
The video below illustrates one way the French serve fork-tender pig's feet.
Bon Appétit!  This recipe for pigs feet in white wine are souvenirs d'autrefois!
(Visited 72 times, 72 visits today)