Posts contain affiliate links so readers can locate resources mentioned in recipes & articles. Merci.
Cinnamon Spiced Peaches – "Would you like spiced peaches with your pork chops?"    I noticed the mason jars on the kitchen counter before we sat down to supper or dinner – which ever term fits the bill.   We were having peaches and ice cream for dessert!
After living in third world countries for years, the idea of eating fresh peaches – any peach – came as a real treat. It had been years since I relished (no pun intended) the idea of eating fruit.
Perfect!  Low oxolate fruits such as peaches are
a recommended part of a preventive diet for those who suffer from kidney stones.
My Introduction to Pennsylvania Dutch Specialties
Funny how one thought leads to another…
When life hands you kidney stones, make lemonade and eat peaches.  As a result, the past few days have been totally sidelined by those pesky rocks, drinking gallons of lemonade and eating fresh peaches.
The pain associated with kidney stones should not automatically lead to cheery thoughts of sipping lemonade or even peaches.  But in this case, eating the fresh peaches brought back memories from long ago.
Days after my arrival in the USA, I sat down to a typical Pennsylvania Dutch style "celebration" dinner.  I won't delve into the discussion we had about why they called this particular meal dinner versus the supper we had every other evening!
Various international cuisines from around the world had been my mainstay diet, so imagine my surprise when a dish of beautifully plump peaches was passed around the dinner table.
In my mind, and up until that day, peaches were classified as a fruit to be enjoyed straight up, tree ripened, in a pie, a torte, or any number of other delectable sweets.
Pennsylvania Dutch Condiments
 Look Ma – No Canner!
Mrs. Wages Spiced Peaches Fruit Mix

When the dish of cinnamon flavored peaches made their way around the table, I was dumbfounded to be asked "Would you like spiced peaches with your pork chops?"
Little did I know then that they were supposed to the eaten with the main course, as a condiment, and not as a fruity dessert.  
Everyone around the table had a good laugh at my expense that day.  
As someone raised on continental cuisines, along with extensive experience in preparing and eating exotic world cuisines, the spiced peaches were my harmless introduction into what I considered to be the wild world of Pennsylvania Dutch cooking.  Welcome to the family!  🍑
Decades later, give me spiced peaches over chow-chow any day but I always wondered what the family members would do when presented with goat's eyes (let me hear you say "Please sir, I want some more"), camel stew and other similar delicacies.
My culinary repertoire is about as fusion cuisine as you can imagine combining the elements of Country French, Pennsylvania Dutch, the Balkans, the Mediterranean area, the Middle East and South Asia with a sprinkling of West Africa.    
It's all good if you allow yourself to taste the food and Margaret's super sweet cinnamon spiced peaches are now part of this family's culinary traditions.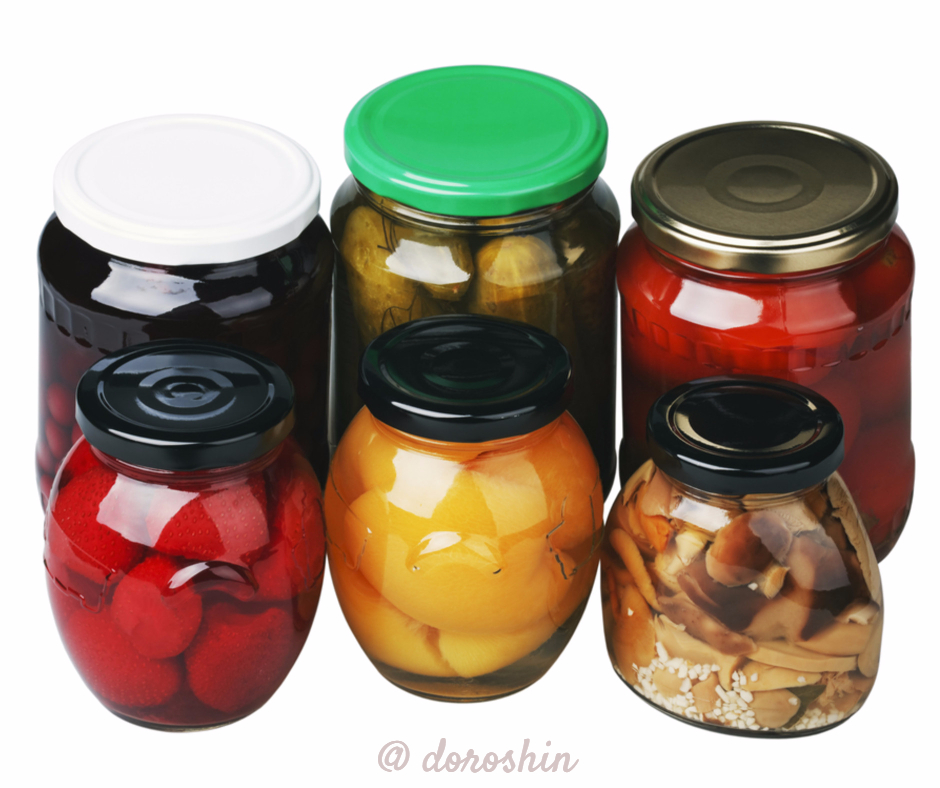 Eating Cinnamon Spiced Peaches…
 Peach Label Country Art Print Poster

A lesson in how to make spiced peaches represents the beginning of my education in Pennsylvania Dutch style recipes – complete with the incredible variety of relish dishes.
Everything from the spiced apple rings, apple butter eaten with scrapple, the pickled eggs, Harvard beets and chow-chow.  Oh, and Ritter's green tomato relish.
We're talking old fashioned, homemade cinnamon flavored spiced peaches the way my mother-in-law Margaret used to prepare them for the local Framer's Market.
The family tradition of canning, preserving and pickling was kept up since the "old days" to enjoy tree ripened fruit and freshly picked produce from the family farm.
The recipes were handed down from generation to generation. Later still, the spiced peaches and crab apples made it to the Farmer's Market alongside the chicken and potato salads dressed in homemade mayonnaise.
Let's not forget the baked goods – sand tarts and mountain cakes.
And so, we continue exploring our collection vintage recipes – recipes prepared in proportions for sale at the Saturday morning Farmer's Market.


Buy Canned Cinnamon Spiced Peaches 
Del Monte® of vegetable and fruit fame offers canned spiced peaches for those of us who do not care to prepare them from scratch or have a room sized pantry in which to store the Mason jars. 
Vintage Home Canning Recipes
My mother-in-law had both a canning kitchen and a room sized pantry! She made full use of them to prepare her homestyle recipes.
Whether your call them pickled, brandied or spiced, these are recipes for spiced peaches which are considered condiments.
It took years for my taste buds to enjoy sweet and sour condiments. And yet, jellied cranberry sauce or our family favorite – molded cranberry relish – are sweet and we would not think of setting the Thanksgiving table without some type of cranberry sauce, including the molded relish.
My mother-in-law was also famous for her aspics. Along with her massive collection of aspic molds which I inherited, I have quite a sampling of her best recipes.
Aspics will be featured in future blog posts. Let's focus on her yummy spiced peaches as well as a recipe from another local country cook!
Mrs. Huey's Spiced Jersey Peaches
Annie's recipe was included in the Household Guide – a 122 page booklet full of recipes "gathered from many households and thoroughly tested". 
Judging by the ads, the recipes date back to a pre World War period when a yearly subscription to the local paper cost a whole dollar, a porch swing cost $2.50, a basic washing machine cost  $5.65 and Royal baking powder was the new leavener in town.   No more toxic alum baking powders!
Here is her recipe:
Make the syrup and put your fruit in. Do not pare your peaches. This will fill 4 quart jars.
It's been a long time since I pulled out a 23 quart canner but if the recipe inspires you to put up some fruit for winter, here are a few location where you can find Margaret's favorite white peaches:
Support a local farmer – visit their fruit stands (we normally stock up on the return trip from the beach)
Another fun option is to visit your local farmer's markets. They sell both yellow and white peaches.
P.S. It's nice to know that in a pinch, with the click of the "buy" button, we can order authentic Pennsylvania Dutch specialties
Margaret does not mention the amount of peaches required for her recipe. 
I may find another note to solve this question.  Mrs. Ebright's recipe for spiced peaches used ingredient proportions similar to Annie's for just 6 peaches.   
Each of these vintage recipes use much more sugar to prepare spiced peaches than I use in a year.
Admittedly, I do not bake as much as I used to but I never used a similar quantity of sugar in any recipe – even to create a syrup. This is not light syrup by any stretch of the imagination.
(Visited 82 times, 53 visits today)