Posts contain affiliate links so readers can locate resources mentioned in recipes & articles. Merci.
Pan Seared Veal Chops – These thick and tender veal chops don't ask for any fancy prep.
Sautéed in a dash of garlic infused olive oil and a nugget of salted butter, top them with rosemary and shallots or garlic and parsley.


Pour a generous amount of white wine and allow them to simmer until fork tender. About 1 hour.
How about a side of steamed asparagus and buttery risotto Rice Selects Rice Risotto, 32 oz
New Price: (as of 02/23/2018 16:10 UTC)
?  It's dinner tonight.
In a hurry? Check out the entire selection of the best cookbooks for meat lovers
!
Veal rib chops are expensive.
Those two thick chops weighed in at about 1.5 lbs and at $24.99 a pound – it is a pricey meal.  
Supermarkets such as Giant®, Safeway® and Harris Teeter® carry very little in the way of veal – in the butcher shop or in the case.
So where do we find these cuts of meat?  At a true, stand alone, butcher shop or in high end specialty food markets like Wegman's®, Balducci's®, Whole Foods® and Fresh Market®.
All cuts of veal can also be purchased online
from D'Artagnan.
But every so often, when I can get my hands on this or another special cut, I splurge.  🙂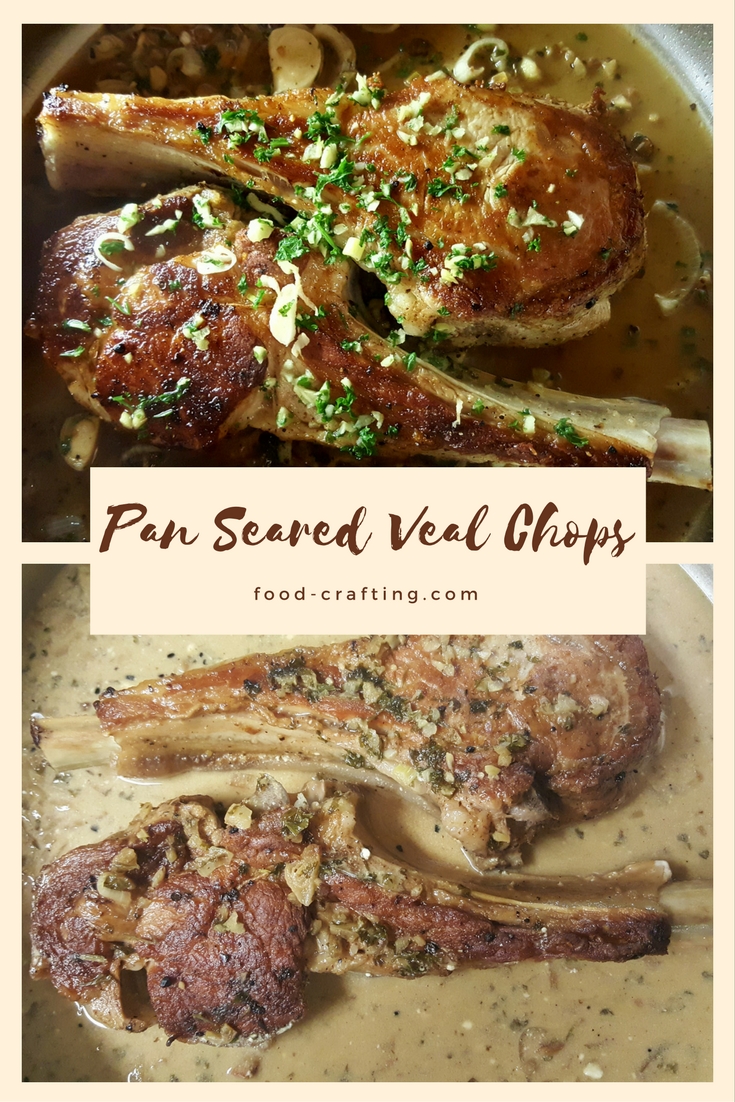 I often cook veal as it really does have a more delicate flavor than beef.  You may like these recipes for veal:
 8 (12 oz.) Veal Rib Chops
 Prime Veal Rib Chops – 2″
 12 (12oz.) Veal Rib Chops
How Would You Season Pan Seared Veal Chops?
The chops would  taste incredible in the white wine Mizkan Americas Inc Holland House White Cooking Wine, 16 oz
New Price: (as of 02/23/2018 16:10 UTC)
broth alone but I just happend to have some leftover cream.  So, at the last minute, I thickened the sauce just a wee bit.
I would love to hear from home chefs everywhere!
(Visited 282 times, 25 visits today)