Posts contain affiliate links so readers can locate resources mentioned in recipes & articles. Merci.
Easy Greek Spanakopita Recipe – Years ago, when we lived in Cyprus, we were introduced to a variety of authentic Greek dishes.
Mrs. Kristofides – our landlady – lived in the sunny apartment downstairs and made a habit of sharing all traditional dishes with us.  It was her way of introducing us to the cuisine of Cyprus and Greece.
First Course or Main Dish: Prepare An Easy Greek Spanakopita Recipe
In a hurry? I know from experience that you would enjoy this wide variety of Mediterranean recipes
Here is another yummy recipe she taught us how to prepare!  It has remained a family favorite through the years.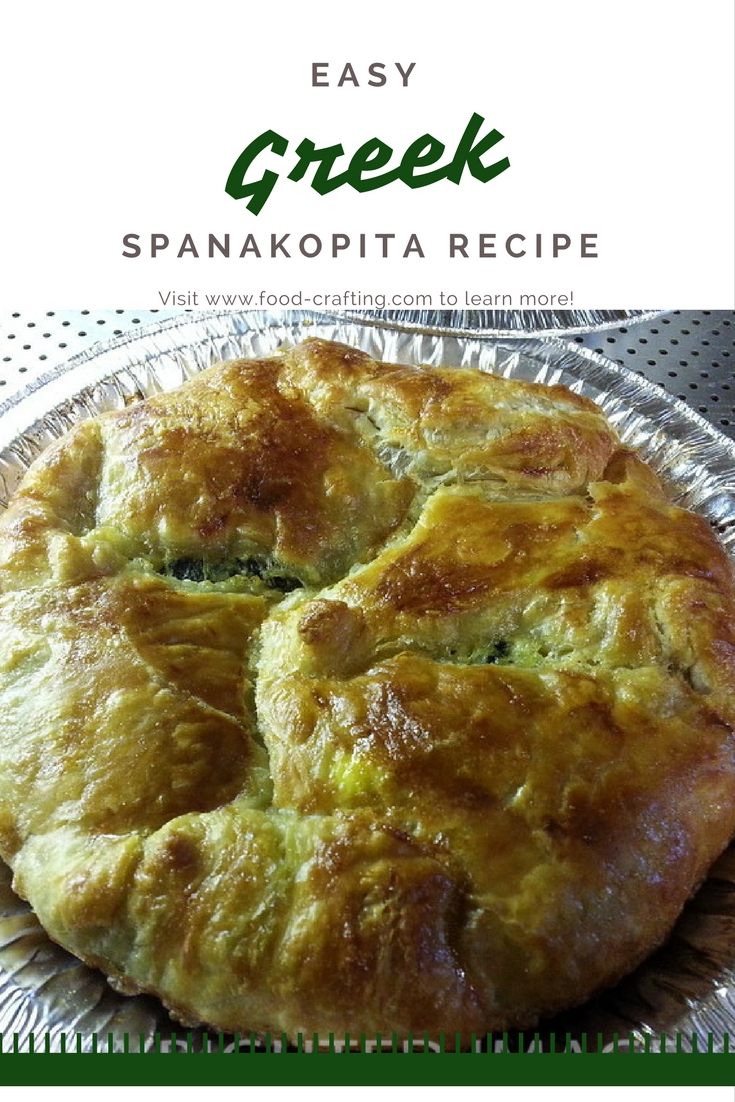 Print
Spanakopita (Spinach Pie)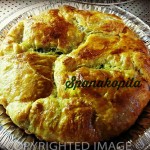 Spinach and feta cheese wrapped in layers of buttery Phyllo dough and baked to a golden brown.
Author:
Prep Time:

30 mins

Cook Time:

40 mins

Total Time:

1 hour 10 mins

Yield:

4 - 6

Cuisine:

Greek
Ingredients
10 sheets of puff pastry sheets – 15 by 12
1/2 cup of melted butter
1 1/4 pounds of fresh spinach
2 eggs
3 tablespoons of chopped parsley
2 green onions, minced
2 cups of small curd cottage cheese (or all feta instead of the combo)
1 cup of crumbled feta cheese
salt and pepper
Instructions
Cut the phyllo dough in half and place 10 pieces in an 11 by 7 inch pan, brushing the pan and each sheet of phyllo dough with melted butter.
Wash the spinach and remove stems. Cut the leaves into 1/2 inch pieces, mix with with 1 tablespoon of salt and allow to stand for 15 minutes.
Beat the eggs, add the parsley, onion and cheeses.
Squeeze the liquid from the spinach leaves and fold them into the egg mixture.
Season with salt and pepper.
Spread over the phyllo sheets in the pan and top with the remaining 10 sheets of dough, brushing each sheet with butter.
Bake in a moderate over (350*F.) for about 40 minutes.
Cut into squares and serve hot.
The traditional spanakopita is not prepared in a pie plate.  It's just that pie plates – disposable ones at that – come in very handy when the cook is in a hurry or wants to share the goodness.
(Visited 120 times, 37 visits today)