Posts contain affiliate links so readers can locate resources mentioned in recipes & articles. Merci.
Candied Fruit Oatmeal Cookies make the perfect Holiday gift for those who love baked goods.   They're our most requested choice of cookies when participating in a "what can I bring?" buffet style meal.
You could call these scrumptious and colorful looking oatmeal cookies first cousins to our Festive Fruitcake Cookies.
Please – No Fruitcake!
Consider them a flavorful variation on the traditional oatmeal cookie Grandma's Oatmeal Raisin Cookies, 2.5 Ounce (Pack of 60)
New Price: $25.00 Old Price: $30.00You Save: $5.00 (as of 02/26/2018 03:46 UTC)
that ranks high in just about everyone's list of chewy favorites to fill the cookie jar.
When these cookies were first introduced to the family, the conversation was short and emphatic.  
"Oatmeal cookies with dried fruit?  Yuck.  How about if I call them festive fruitcake cookies?  No.  End of story.
How Do You Distribute These Homemade Goodies?
==> In Colorful Holiday Themed Threat Boxes
I tried in vain to explain that even Martha Stewart uses them in her baked goods, but it failed to impress them.  I wonder if the kids would prefer I call them glacé?


In our house, there are few takers for anything prepared with candied fruit and referred to as fruitcake Claxton Old Fashioned Fruit Cake, 3 pounds
New Price: $21.95 Old Price: $21.95 (as of 02/26/2018 03:46 UTC)
.  The mere mention of the word "fruitcake" still brings frowns and pleas not to waste time baking anything filled with bits of candied fruit peel.
I did bake a fruitcake years ago! 🙂   It was an old fashioned cake
wrapped in cheesecloth and regularly soaked in bourbon over a couple weeks.  
The children were not old enough to be aware of the cake which was more like a spice cake with bits of dried fruit, nuts and raisins then soaked in the "good stuff".  The historical significance of fruitcake was completely lost on them.
In any case, both words were and still are taboo, and I am always guaranteed a full baker's dozen when the time comes to package the goodies as gifts.
What Is Candied Fruit?
It's a long story but we all know that fruit is highly perishable.  We seem to associate candied fruit with England and Victorian times.  It goes back much further.
During the Middle Ages, returning Crusaders came up with a way to preserve the fruit. Orange and lemon peel McCormick Gourmet Lemon Peel, 1.5 oz
New Price: $6.98 Old Price: $6.98 (as of 02/26/2018 03:46 UTC)
, green and red cherries, pineapple bits and ginger Simply Organic Ginger Root Ground Certified Organic, 1.64-Ounce Container
New Price: $3.95 Old Price: $3.95 (as of 02/26/2018 03:46 UTC)
were dried and candied.
However, making candied fruit is fast and easy.  My method is even faster.  I buy it from the Paradise Fruit Company®!


Decorative Boxes & Bags For Holiday Baked Goods
It really does not matter if you pack the baked goodies in paper or decorative tins.  But if you are just taking them to the office and know the box will be empty by mid-day, pack the cookies in one of many decorative paper boxes.  Or better yet, in cookie bags!
You could even prepare boxes for individuals.  A baker's dozen each?  Believe me when I say that it is not the box they will focus on.  Although these boxes are so pretty!
Do You Keep Those Decorative Tins?
These are not giant oatmeal cookies. They are generous in size and perfect to fill those colorful decorative tins we often see during the holiday season.  
Now you know what to fill them with.
Pick the prettiest ones like my favorite Portmeirion and Spode designs.  Decorative cookie tins exist in more traditional Christmas designs with poinsietta, a Santa and a Snowman .
Fill them to the rim with chewy baked goodness and wait for the compliments.
Everyone from Great-Grandma and the neighbors to the fellow office workers love them!
With this in mind, the candied fruit oatmeal cookie recipe is a perfect candidate when you're wondering what to bake for the next Christmas Holiday "cookie exchange
New Price: (as of 02/26/2018 03:46 UTC)
".


Oh…the answer is yes.  I keep the decorative tins because they are an ideal way to keep other cookies fresh in a nearly air tight container.
Print
Candied Fruit Oatmeal Cookies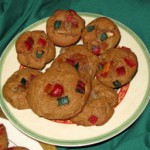 First, let's thank the Paradise Fruit Company© for their contribution to our virtual cookbook.  The Candied Fruit Oatmeal Cookies was originally posted on our local website with express permission from the company.
A family favorite made even more delicious (to some) with the addition of candied fruit bits.
Prep Time:

20 minutes

Cook Time:

15 minutes

Total Time:

35 minutes

Yield:

48 cookies

Category:

Baked Goods

Method:

Bake
Ingredients
1 cup margarine or butter, softened (we always use butter)
1 cup firmly packed brown sugar
½ cup granulated suger
2 eggs
1 teaspoon Madagascar vanilla
1 ½ cups all-purpose flour
One teaspoon baking soda
1 teaspoon cinnamon
3 cups oats (uncooked)
1 cup raisins
8 oz. candied pineapple or fruitcake mix
8 oz. candied cherries
Instructions
Preheat oven to 350º
Beat together margarine and sugars until creamy; add eggs and vanilla, mix well.
Add combined flour, baking soda, cinnamon, and mix well.
Stir in oats, raisins, and candied fruit, mix well.
Drop by rounded tablespoonfuls onto un-greased cookie sheet.
Bake 10 to 13 minutes or until golden brown. Cool 1 minute on cookie sheet.
Makes about 48 cookies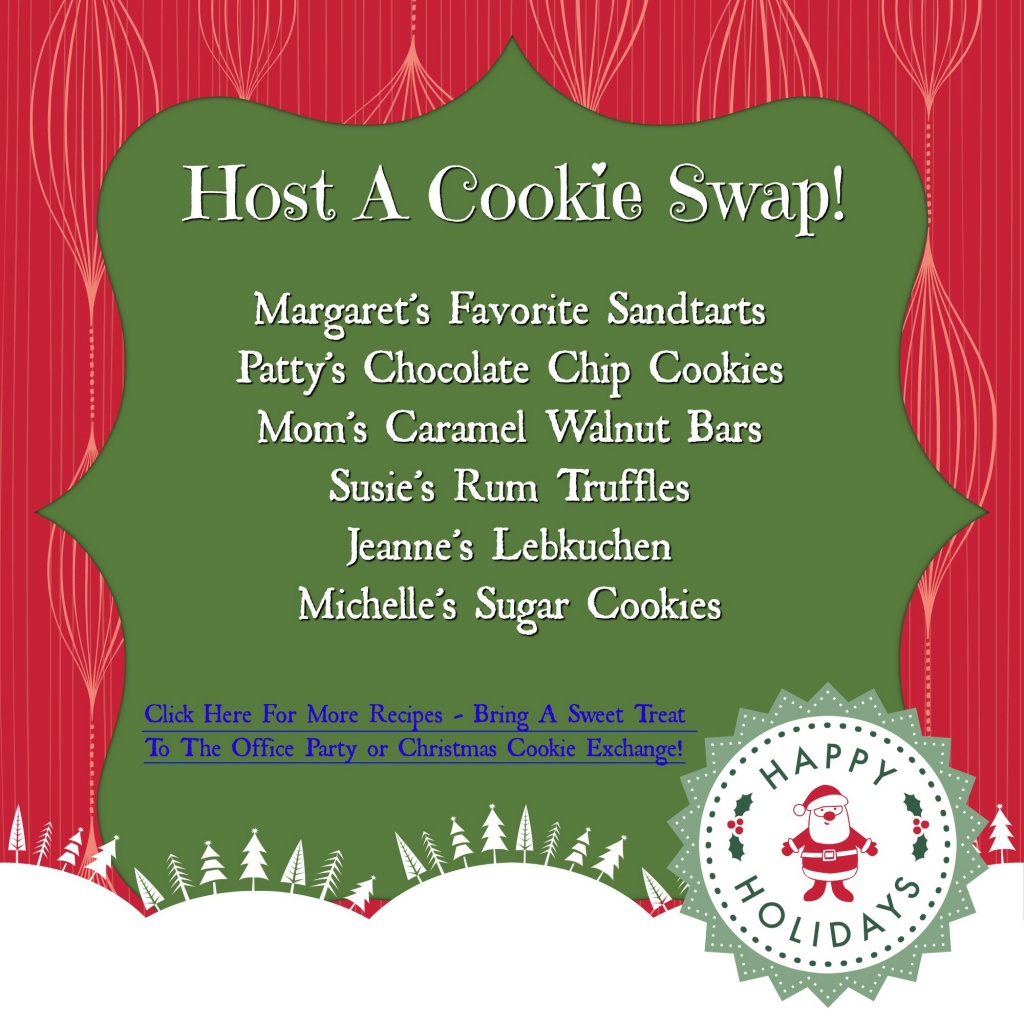 Paradise Candied Fruit Assortment
Candied Fruit Nutritional Information.
(Visited 1,289 times, 216 visits today)