Posts contain affiliate links so readers can locate resources mentioned in recipes & articles. Merci.
Pan Seared Veal Chops – These thick and tender veal chops don't ask for any fancy prep.
Sautéed in a dash of garlic infused olive oil and a nugget of salted butter, top them with rosemary and shallots or garlic and parsley.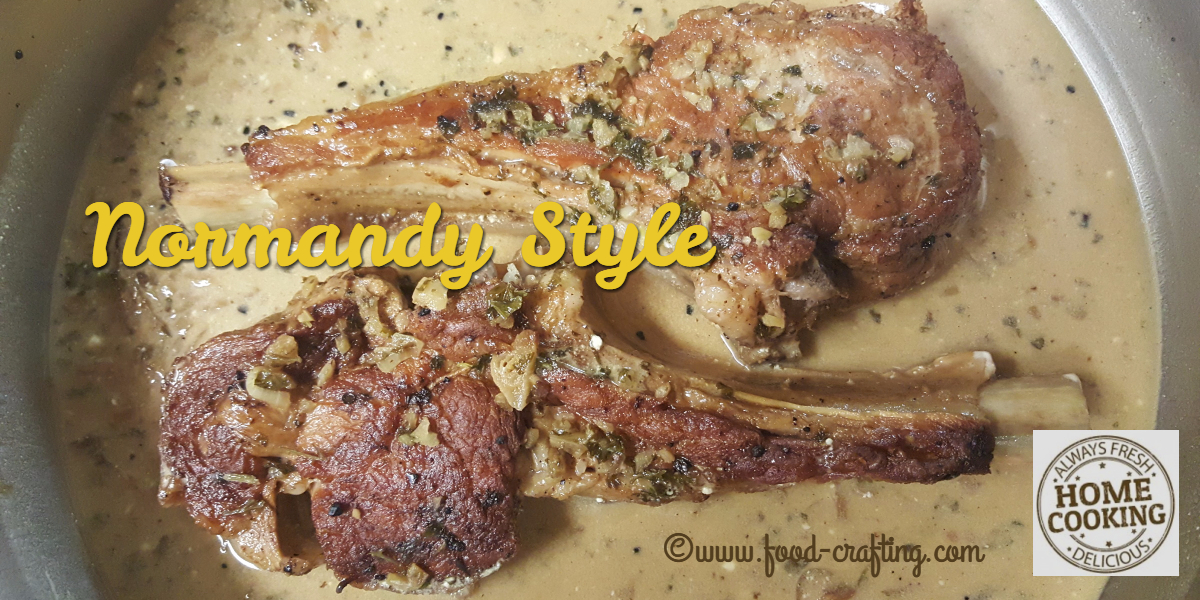 Pour a generous amount of white wine and allow them to simmer until fork tender. About 1 hour. Yum

How about a side of steamed asparagus and buttery risotto?  It's dinner tonight.
In a hurry? Check out the entire selection of the best cookbooks for meat lovers
!
Veal rib chops are expensive.
Those two thick chops weighed in at about 1.5 lbs and at $24.99 a pound – it is a pricey meal.  
Supermarkets such as Giant®, Safeway® and Harris Teeter® carry very little in the way of veal – in the butcher shop or in the case.
[amazon_textlink asin='B000PZUKEQ' text='Osso buco' template='ProductLink' store='foodcraftplugin-20′ marketplace='US' link_id='b898e205-f130-11e6-811d-d1fc702215cd'] pieces come two to a pack and you would need at least 3 packs to make 4 servings.
Veal stew pieces are also sold in small packages.
Italian style veal cutlets for [amazon_textlink asin='B0058DSUKG' text='scallopini' template='ProductLink' store='foodcraftplugin-20′ marketplace='US' link_id='870dc6c8-f130-11e6-abce-a772b0331d18′] are pricey.
The ground veal is barely affordable.
I've had to special order [amazon_textlink asin='B0058DM3HC' text='veal roasts' template='ProductLink' store='foodcraftplugin-20′ marketplace='US' link_id='9c532e86-f130-11e6-b9c3-7be5e0beb366′]!  As you can imagine, roasts, even veal chuck roasts are not inexpensive.
So where do we find these cuts of meat?  At a true, stand alone, butcher shop or in high end specialty food markets like Wegman's®, Balducci's®, Whole Foods® and Fresh Market®.
All cuts of veal can also be purchased online
from D'Artagnan.
But every so often, when I can get my hands on this or another special cut, I splurge.  🙂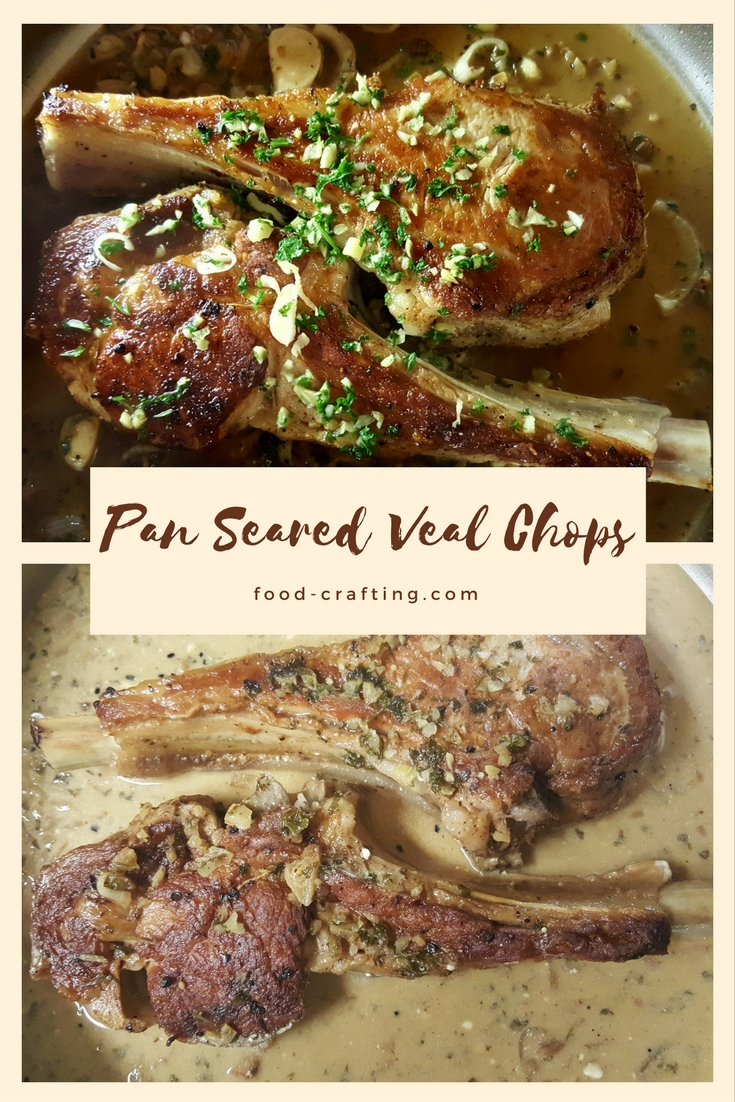 I often cook veal as it really does have a more delicate flavor than beef.  You may like these recipes for veal:
 8 (12 oz.) Veal Rib Chops
 Prime Veal Rib Chops – 2″
 12 (12oz.) Veal Rib Chops
How Would You Season Pan Seared Veal Chops?
The chops would  taste incredible in the white wine broth alone but I just happend to have some leftover cream.  So, at the last minute, I thickened the sauce just a wee bit.
I would love to hear from home chefs everywhere!
(Visited 263 times, 58 visits today)