Posts contain affiliate links so readers can locate resources mentioned in recipes & articles. Merci.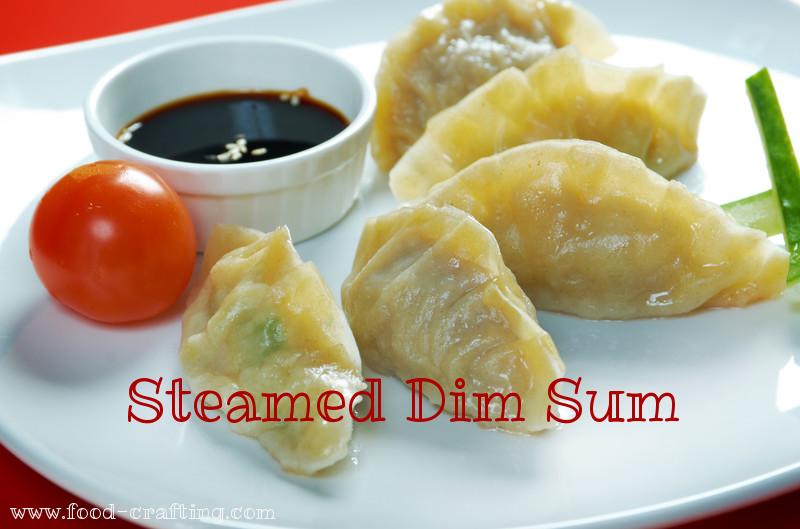 Dim Sum filled with pork have to be my absolute favorite, homemade Chinese dumplings!
In fact, I drove all the way to New Jersey to participate in a hands on cooking lesson/group lunch to learn how to make these pork dim sum. We prepared them both steamed and fried.
I am still undecided as to which version I prefer.
Pork Dim Sum Recipe
Print
Pork Dim Sum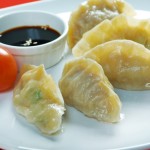 My favorite homemade Dim Sum!
Author:
Category:

Side Dish

Cuisine:

Chinese
Ingredients
1 pound ground pork
1 Chinese cabbage (a large Bok Choy)
1 bunch scallions
2 tbs grated fresh ginger
1/3 cup small dry shrimp (the kind you can easily purchase at Global Foods or an International market)
2 small packages rice vermicelli pasta ( 2 cups when they are wet and chopped ) also available at Global Foods or in the Chinese food section of the supermarket.
4 tbs Soy sauce
2 tbs Sesame oil
2-3 tsp Salt
Pepper
Instructions
Add soy sauce, salt, pepper and sesame oil ( half quantity as indicated ) to the ground pork
Chop the cabbage into very thin strips and sprinkle with salt in order to get out the water.
Dry the cabbage by rolling it in a clean dry towel. Twist the towel to eliminate all liquid.
Put the angel hair in a bowl and cover with hot water in order to soften it. Once cooked thru, drain, chop them very fine and set aside.
Put the shrimp in another bowl and cover with hot water. Once softened, chop into tiny pieces.
Chop ginger, and scallion to tiny pieces and set aside.
Mix all the ingredients with the ground pork, add the other half part of salt, soy sauce and sesame oil, adjust the taste.
Assembly: Take one dumpling wrapper, place a tsp of filling in the center. Wet the tip of index finger in water and run around the edge of the wrapper. Fold over and press gently, folding over wrapper as you go to create a dumpling. Make sure the edges are secure or you will lose your filling during the cooking process. Place dumplings on a cookie sheet lined with wax paper.
Cooking Directions: In a chicken-fryer styled pan bring approx. 3 cups water to a boil – You will need to add water in the cooking process, so adjust this initial amount of water accordingly. Add several dumplings to boiling water, making sure they each have enough room to not touch. When the water starts boiling again, add a cup of cold water.
Repeat this process three times. When the water boils again after the 3rd cup of cold water has been added your dumplings will be cooked.
Remove from hot water with a slotted spoon.
Serve immediately with sauce.
Sauce:
tbs soy sauce
chopped scallion
clove garlic, chopped finely
Some sesame oil
Some rice vinegar
Notes
The smaller you can chop the ingredients the better they will blend into the ground pork.
This recipe makes approximately 100 dumplings, depending on the amount of filling you place in each dumpling.
You can find the dumpling wrappers, and other ingredients in all our local grocery stores, Global foods or in a Chinese grocery store.
I would like to take this opportunity to thank Wen Ling. She gives generously of her time and knowledge, and I am proud to call her a friend.
Thank you to all who have attended for supporting Project Graduation 2007.
P.S. – Not only was this recipe a success back then but it continues to be a favorite of this family! Dim Sum is often considered a snack but these would make a hearty appetizer and I've even made a meal of the them! Just add a bowl of steaming Egg Drop soup and you are good to go on a chilly evening.
For more delectable recipes, check out the Dim Sum Dumpling Book.
Bon Appétit
Photo Courtesy & Copyright of Can Stock Photo
(Visited 36 times, 9 visits today)