---
Description
Cool and creamy old fashioned cucumber onion salad is the perfect side dish for grilled fish, especially salmon.   Make it your own with the addition of different herbs.  It may be served on a bed of lettuce leaves and tomato slices.
---
Scale
Ingredients
3 large seedless cucumbers, sliced thin (#1 on the Mandoline)
Small red onion, sliced paper thin (#1 on the Mandoline)
1/4 cup of minced fresh dill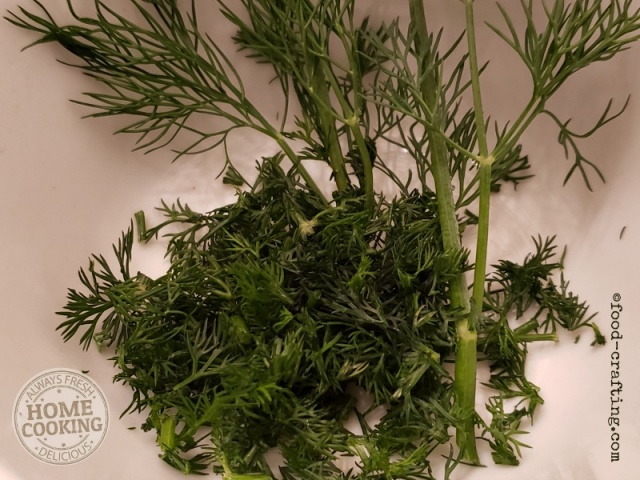 An equal amount of minced fresh parsley.
2 Tablespoons of Apple Cider Vinegar
1 tablespoon of oil (optional)
3/4 cup of sour cream
Bunch of fresh dill
Some fresh parsley
Coarse salt and freshly cracked pepper
---
Instructions
In a dry bowl, add the salt and cracked pepper to taste.  
Add the apple cider vinegar and stir to dissolve the salt. Oil is optional.
To the vinegar mixture, add half as many sliced red onions as you like.
Add the sour cream and mix thoroughly with the vinegar and onions.  You want a smooth mix.
Combine well, then add half the sliced cucumbers.  Toss lightly to coat the cucumbers.
Add more red onions if you like and the rest of the cucumbers.
Top with the fresh herbs.
Combine well until the cucumbers are completely coated with the creamy dressing.
Adjust seasonings to taste.
---
Keywords: dill, cucumbers, sour cream, red onion