---
Description
Season these extra meaty baby back ribs, cover them with foil and walk away.  That's all there is to it.  Come back a few hours later to fall off the bone tender meat and delicious pan juices.
---
Scale
Ingredients
Season the top of the ribs with:
---
Instructions
Preheat the oven to 350 degrees.
Sprinkle the diced celery and onions evenly across the bottom of the pan.
Place the ribs top side down on the diced celery and onions, exposing the back of the ribs.   Press down into the diced vegetables. Season to taste.
Flip the ribs over and season to taste.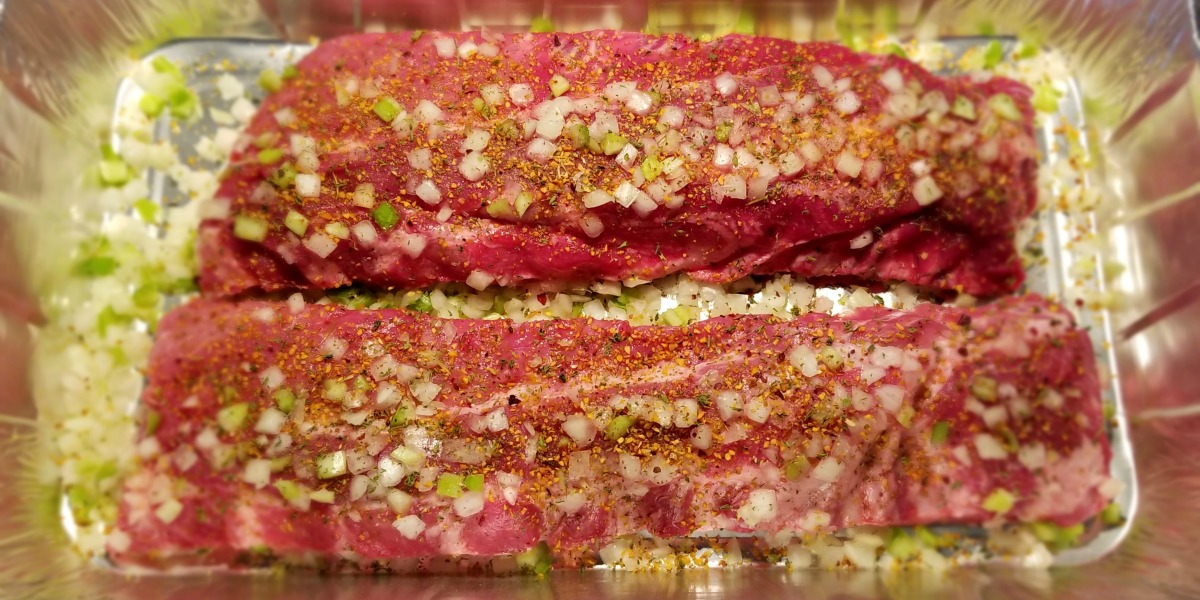 Seal the pan tightly with a length of aluminum foil and gently press down along the inside rim of the pan creating a little depression all along the edges. You want the steam created during the cooking process to drip back down into the pan. Make sure the edges are tightly sealed all the way around.
Place in a 350 degree preheated oven and cook for 2.5 hours without peaking.
Remove a section of the foil and baste the ribs with the pan juices. Re-seal the pan and place back in the oven while you prepare the sides – about 30 to 45 minutes more.
15 minutes before serving dinner, remove the foil from the pan and reset the oven to broil or convection at 350* but just long enough to brown the top of the ribs.
You do not want to dry them out or burn the meat. Just give them some color.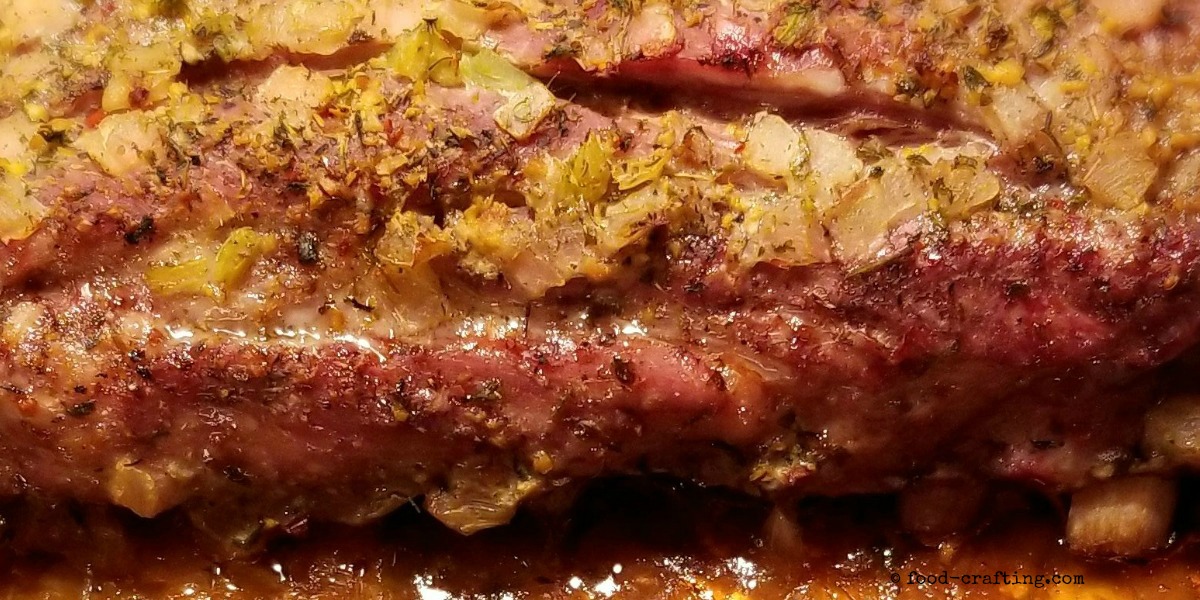 ---
Notes
I did not even need a knife to make servings.  I just flipped over one end of the rack and the ribs came apart at the fold – approximately 4 ribs from the end of the rack.
Continue folding until you have several servings.
Use a knife to cut servings of individual ribs.