---
Description
Sauteed veal kidneys with mushrooms and shallots in a white wine sauce.  Home style comfort food for any day of the week.
---
Scale
Ingredients
Royal Dutch Veal® vacuum sealed milk fed veal kidney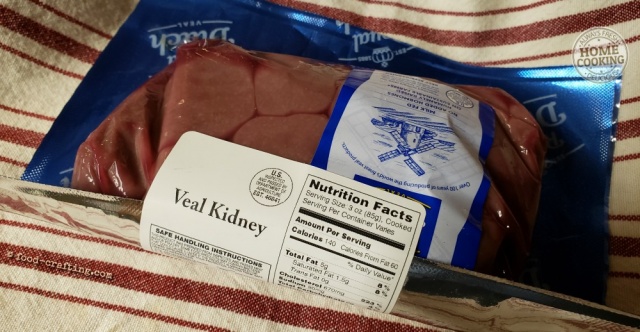 8 oz. pack of plain white mushrooms, sliced
2 large shallots, chopped or sliced
5 to 6 tablespoons of Président® salted butter
Couple tablespoons of olive oil
Pan searing flour (enough to generously dust the meat)
About 3/4 cup Holland House® white wine (or more)
Large slice of fresh Pain de Campagne
---
Instructions
In a large shallow heavy bottom frying fan melt butter in olive oil.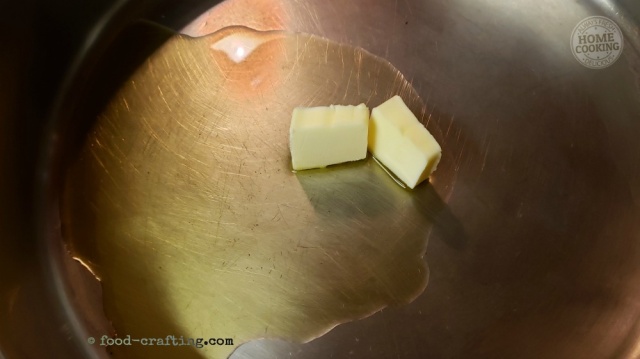 Sauté the shallots until translucent.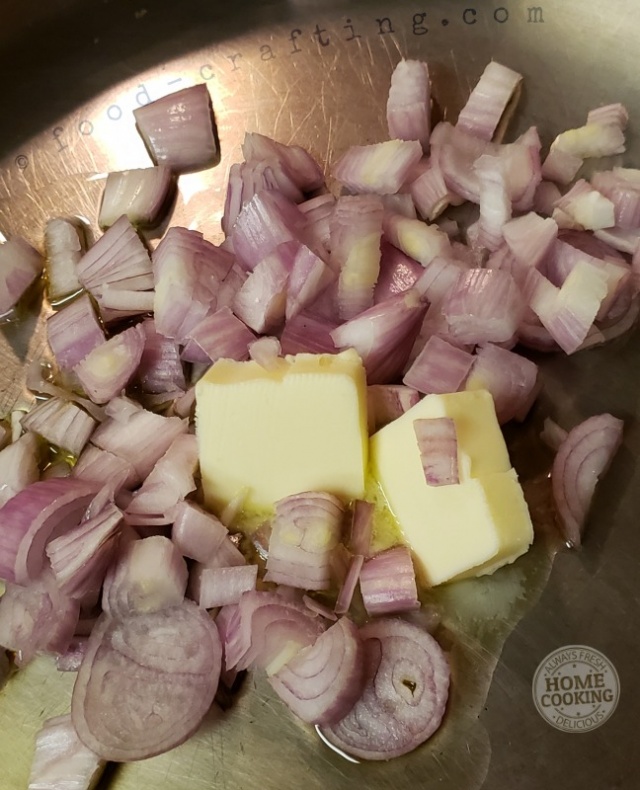 It takes about 3 to 4 minutes over medium heat to get to the translucent stage.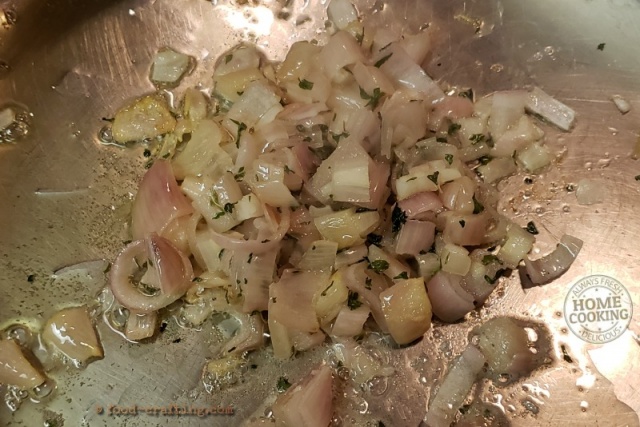 Remove the shallots from the pan, add a bit of butter then add the sliced mushrooms.  Sauté the mushrooms until they take on a beautiful golden brown color.
How long it takes to get to that rich brown color depends on the amount and size of the mushroom slices.  Maybe 5 or 6 minutes?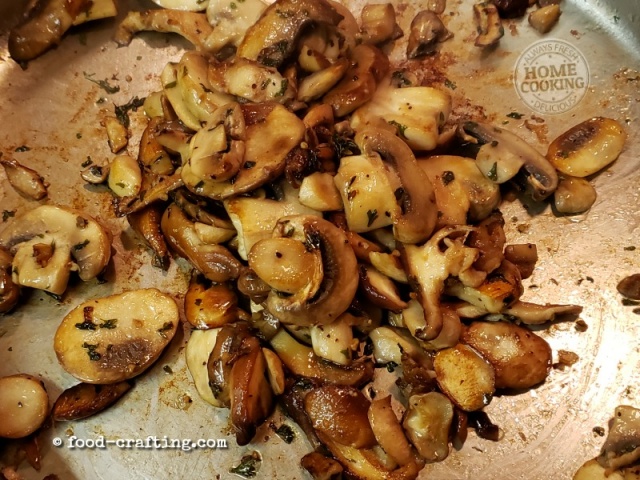 Remove from the pan and set aside along with the shallots.
Now let's prepare the meat.  Slice the kidney into small slivers much like the meat in my Beef Stroganoff recipe.
Place the pieces in a small bowl and sprinkle with as much pan searing flour as required to coat evenly.  Allow the pieces to dry a bit so the flour adheres.
Add some butter to the frying pan.  Set the heat on high.
Just as the butter begins to sizzle, carefully add the meat to the pan in a single layer.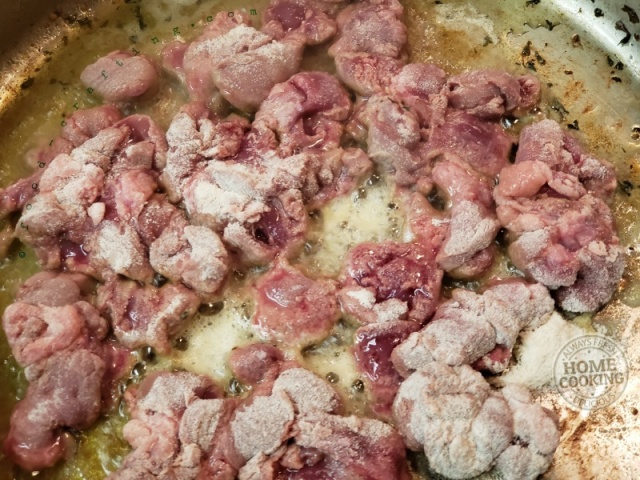 Fry over high heat until the meat is browned evenly.  Turn the meat as often as required to brown evenly.
Do not remove the meat from the pan but add the reserved shallots and mushrooms.  Combine all three ingredients – the meat , shallots and mushrooms – until well mixed.
With a spatula, scrape the bottom of the frying pan as much as possible to release all the browned bits.
Lower the heat to medium low.
Carefully pour in the white wine throughout the pan.  If you prefer, use rich chicken stock or veal glacé.  I don't use any other liquid than wine – even if I have to add wine! 😋
Stir all ingredients until well combined and the sauce begins to thicken.  Less than 5 minutes depending on the amount of liquid and flour.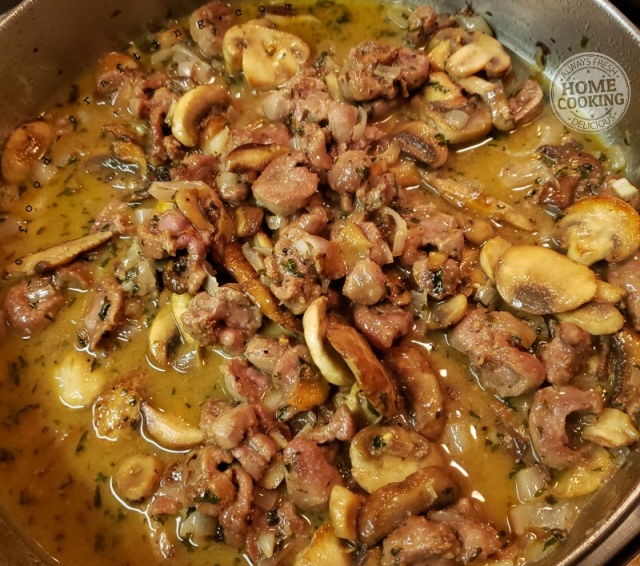 ---
---
Notes
Take it easy on the salt and pepper.  Wegmans® pan searing flour has a whopping 980 mg. of sodium!
Keywords: veal kidney, mushrooms, shallots