Posts contain affiliate links so readers can locate resources mentioned in recipes & articles. Merci.
Homemade Hearty Soup – Preparing good soups, even hearty soup recipes, is so easy that it should be featured as one of the first lessons in cooking along with the perfect hard boiled egg and your basic white sauce.
De's collection of homemade hearty soup recipes
Not only are soups some of the most nutritious, healthy and inexpensive foods, there are so many variations that you could feature soup on the menu for a month and never have the same soup twice.
Have A Favorite Homemade Hearty Soup?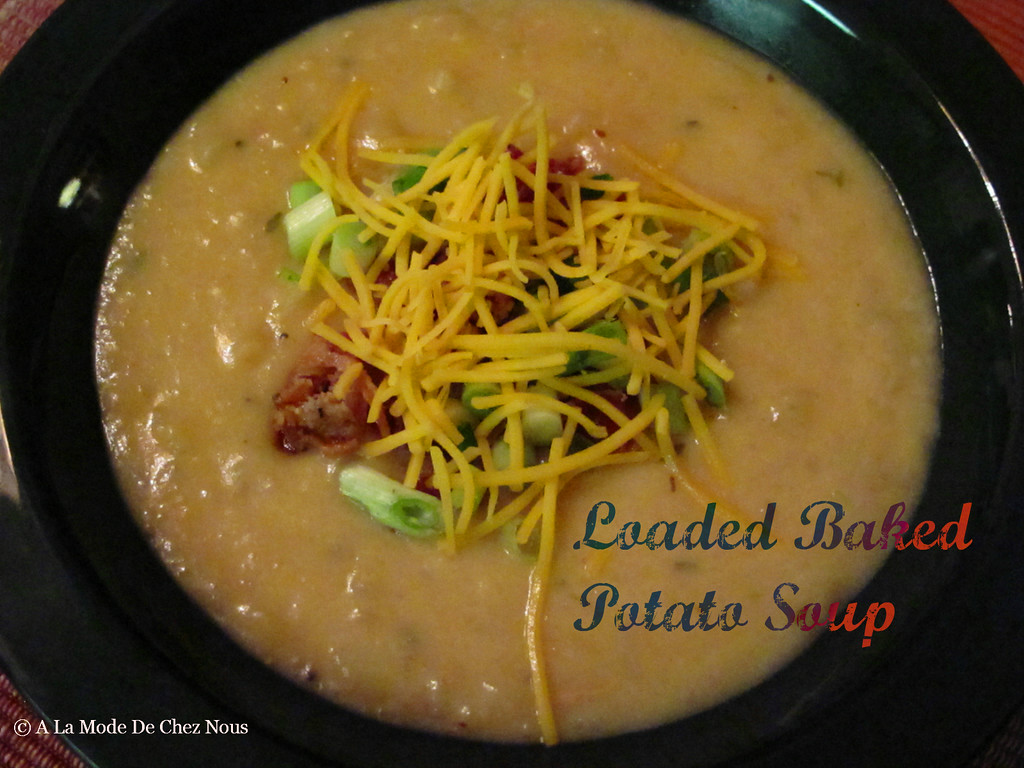 From the rich clear broth of a bouillon to the transparent, broth based Wonton soup with a few dumplings to the many levels of consistency, color and ingredients, to the hearty soups recipes which contain enough meat, fish and vegetables to qualify as a meal in themselves.
The French Pot-Au-Feu (literally a "pot on the fire") used to be the main source of food in the diet of the French peasants of long ago.
 Soup & Comfort: A Cookbook of Homemade Recipes to Warm the Soul
To the soup pot was added every type of nutritious food. The slow cooking over a low fire extracted all the juices and flavors of the food and created a savory meal sure to satisfy any hunger.
In this modern day and age, we do not have the traditional stock-pot on every range, with its steaming contents ever ready to be ladled out, not just for soup but for sauces as well. Who among us has time to watch over a stock pot for hours?
Get out your crock pot or slow cooker. There is no better kitchen appliance to create any rich soup stock. Ours gets a serious workout after Thanksgiving making soups of all kinds beginning with "leftover" turkey wing soup.
The first time I made the soup, it only included the wings.  Now the entire carcass makes into the pot.
Today, we rely on cartons or cans of ready made stock to flavor our dishes and make the base of our comforting soups.  It is nice to see that they are now available  in everything from lamb broth for a savory stew to seafood stock for a quick chowder.  Some are even flavored with white wine and herbs!
Also nice is the fact that they come in various sizes.    Bouillon cubes come in a variety of flavors from vegetables to shellfish, vegetable, chicken, beef, ham and pork.


Soup Stocks 
  Beware of the sodium content in ready made stocks.  Canned soups are notorious in their salt laden content but the same goes for the these cartons.   
I personally find it amusing that they range from 440 mg  of sodium for the regular stock to 70 mg for the low sodium version and 130 mg for the unsalted stock.
Brown stock is made from beef, or a combination of beef, veal, chicken, and mixed vegetables. Our after-Thanksgiving turkey soup produces as a brown stock due to the spices and grilled skin of the roast poultry.
White stock is made from a combination of veal and chicken, or from veal alone, seasoned with onion, celery, white pepper, and salt. The idea is not to use any ingredients which would give color to the stock.
Favorite Soup Meats
Veal is one of the priciest cuts of meat at the supermarket but every so often you can find, veal shoulder chops at a good price.  We also make our turkey soup with fresh turkey pieces which results in a white stock.
Beef round, shin bones (the gelatine in bones will cause the stock to jelly when cold), neck pieces, veal knuckles and poultry. You can't find all of these meats at a regular supermarket but butcher shops do have them!


Name Some Soup Vegetables…
Stick with the tried and true.
Soup vegetables include onions, carrots, turnips, parsnips and celery but minestrone is ideal for using just about any veggie you have in your 'fridge or pantry.
Cut them in small pieces. Once the soup is cooked, you can scoop out a portion of the vegetables and cream them before adding back to the stock.
Voilà! Creamed soup without the added calories.  Although, there is a place and time for adding real cream to your soup.
Favorite Soup Seasonings and Herbs
 Pulke Herb infuser Kitchen Home Cooking Funky Design Gift OTOTO
When preparing soups, place any herbs and spices in a tightly wrapped mini bag made of cheesecloth or use this handy little silicone drumstick shaped herb infuser.
The infuser easily cleans up in the dishwasher and you will find yourself using it for stews as well.
How many of us have a garnished "bouquet" ready to plop down in the soup broth?
Create a "bouquet garni" with parsley, peppercorns, bay-leaves and other herbs.   The infuser is easy to remove from the finished soup stock.  
Or… add regular spices and later simply drain the stick through a cheese cloth lined or fine mesh sieve.  
Don't have a soup recipe?  No problem.  Here are some basic soup making ratios:
Use one quart of cold water to a pound of meat.
For a total of four quarts of water:
Use 1 each of medium sized vegetables of your choice,
Two stalks of celery tops with leaves (I prefer using the leaves to the sticks because the are not stringy),
An herb bouquet containing parsley with leaves, one bay-leaf, twelve peppercorns, and one sprig of fresh thyme.
February 2018 Update:  Ever prepared Relish Tray Soup?  After the Super Bowl this past Sunday, I was left with a half full, supermarket vegetable platter. It contained broccoli & cauliflower florets, celery sticks, baby carrots, snap peas and cherry tomatoes.    All I could see was soup! 
Relish Tray Soup!
Chop all the vegetables (set aside the snap peas and tomatoes) into small pieces.  To the vegetable combination, add one medium sized yellow onion, chopped into small dice.
In a 7 Quart Dutch oven, add a tablespoon of olive oil and 2 tablespoons of butter.  Add the chopped vegetables and sauté until the onion takes on some color.  Season with salt, freshly cracked pepper and two teaspoons of Italian herbs.
All I had was a single 32 oz. container of rich chicken broth to pour over the vegetables.  I added two more cups of water and a large chicken bouillon cube.
What better way to make this soup a complete meal than to add a small chicken to the broth?  Ironically enough, it was an organic fryer from Pennsylvania Dutch country!  Perfect 🙂
Simmer soup for an hour and a half – until the chicken was falling off the bones.  Remove the chicken to a platter (some of the chicken would become chicken salad for sandwiches).  Once cool enough to handle, pick about two cups of small bits of chicken to add to the soup.
Time to add the snap peas.
Adjust the seasonings and add about 1 ½ cups more water. Bring the broth back up to a gentle simmer.
Add 1 cup of orzo pasta and the bits of chicken meat.  Simmer until the orzo is cooked.
By the time the soup is ready to serve, most of the vegetables except the peas and carrots have dissolved into a creamy concoction.  The soup is vegetable rich and thick with chicken and pasta in every spoon full – in other words, very filling!
Bon Appétit!
(Visited 43 times, 9 visits today)