Posts contain affiliate links so readers can locate resources mentioned in recipes & articles. Merci.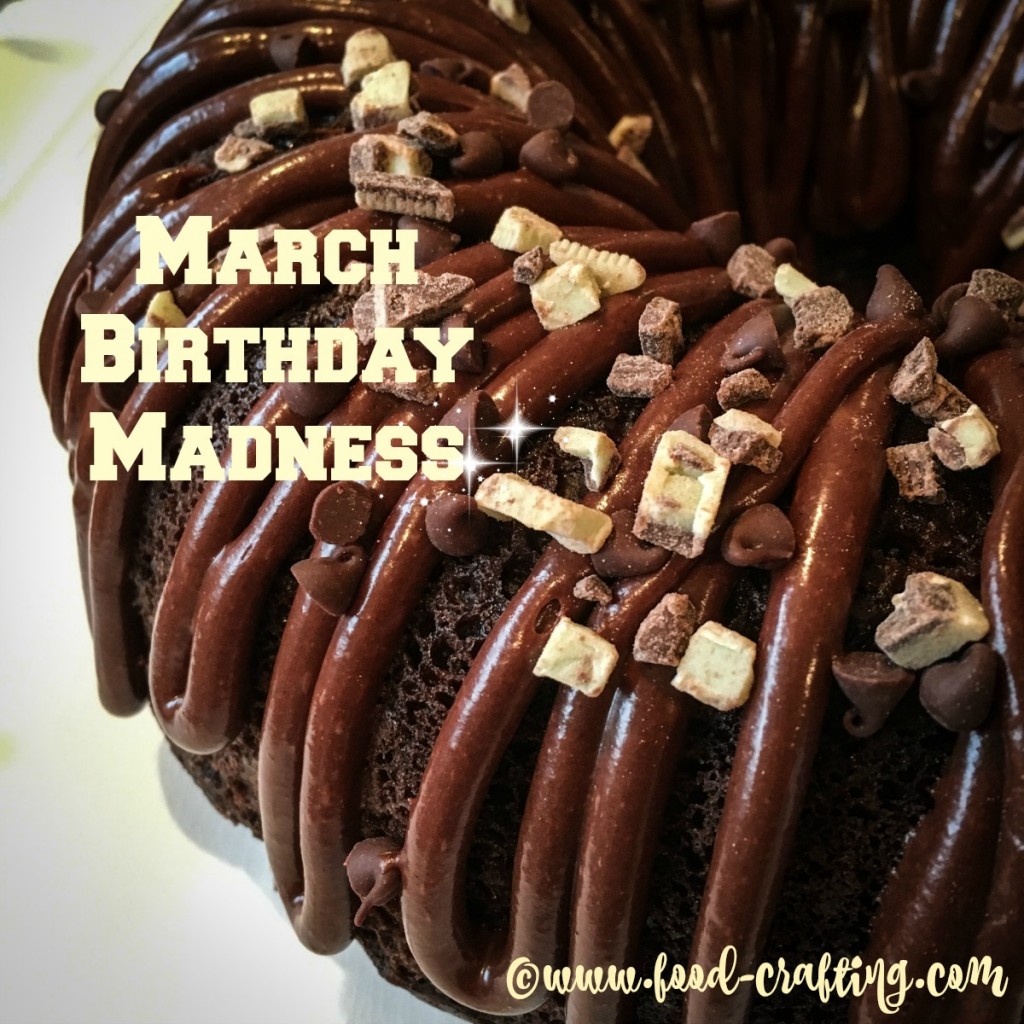 It's the best semi homemade birthday cake!  Actually, it is one of two.
Think of it as the bakery look with store bought ease.
This cake is serving double duty for a family birthday party – it's for my husband and one of my sons.
The other cake is nine layers of madness and the reason why I needed to cut a few corners with this one. So, for starters, if you don't have a bundt cake pan, you need one in your life – stat.
Bundt cakes have become my go to cakes when I need something in a pinch.  We all need a few recipes for easy homemade birthday cakes.
==> See The Entire Collection of Nordic Ware Bund Cake Pans
It's the same amount of cake as its two-layer sister, but it  (1) comes out pretty, (2) doesn't always have to have frosting, and (3) travels nicely.


I've made:
A pumpkin one that goes great with a side of whipped cream….
A lemon cake with a simple glaze that puts a certain coffee shops version to shame….
A red, white and blue one complete with sparklers for the 4th of July…
and this chocolate semi homemade birthday cake that, now that I think about it, has become my go to for my husband's birthday.
Making Semi Homemade Birthday Cake Special…
Whether you need a chocolate fix, or a quick birthday cake, this ones for you. You may even have the ingredients sitting in your pantry right now!
Grab a box of your favorite cake mix, a container of frosting, and your candy of choice.
Bake the cake according to directions on the box and allow to cool completely.  Place the cake on your serving dish or in a cake box, as needed.  Depending on your preferences, you can soften the frosting and pipe onto the cake using a frosting bag.
Or….you can melt the frosting and drizzle it on the cake. The choice is yours!
Now, "normal" people may stop here, but in the words of one of my faves (Nicole Curtis of Rehab Addict fame)…. I'm not normal.  I want the best homemade birthday cakes.  Don't you?
You can take this cake up another notch by topping it just like a sundae.


In this version, I chose mini chocolate chips and chopped mint candies (you can find both in your grocery store bakery section).
Yes, you could buy whole Mint candies and chop them yourself . Yes, you could buy a fancy bar of the finest European chocolate and create the most delicate curls, but sometimes you just need to "get 'er done".
But just because you don't have time to recreate the bakery's best doesn't mean it can't look like a million bucks.
No one needs to know and they certainly won't care after they take that first bite.
Have to run.  Everyone is waiting for the Happy Birthday song and a slice of semi homemade birthday cake!
(Visited 226 times, 24 visits today)
Related posts: